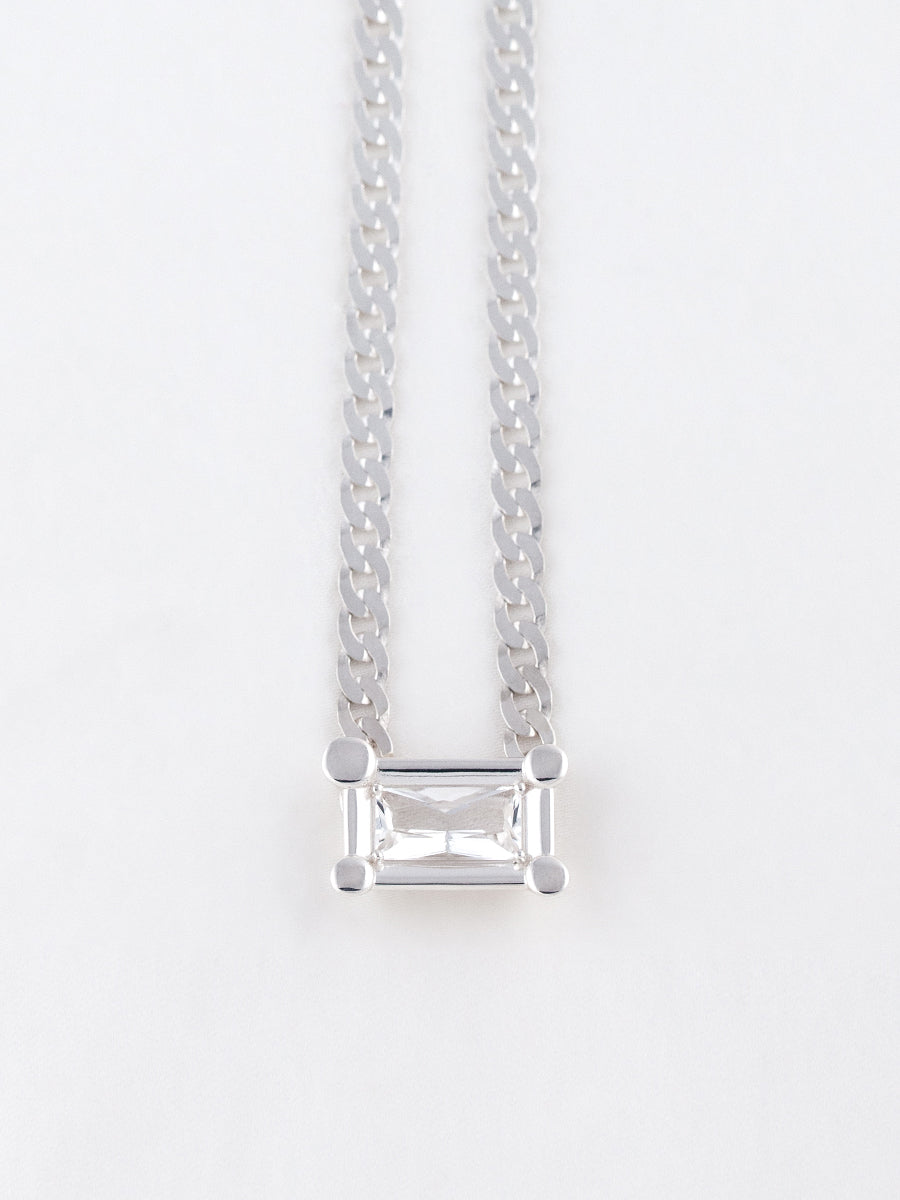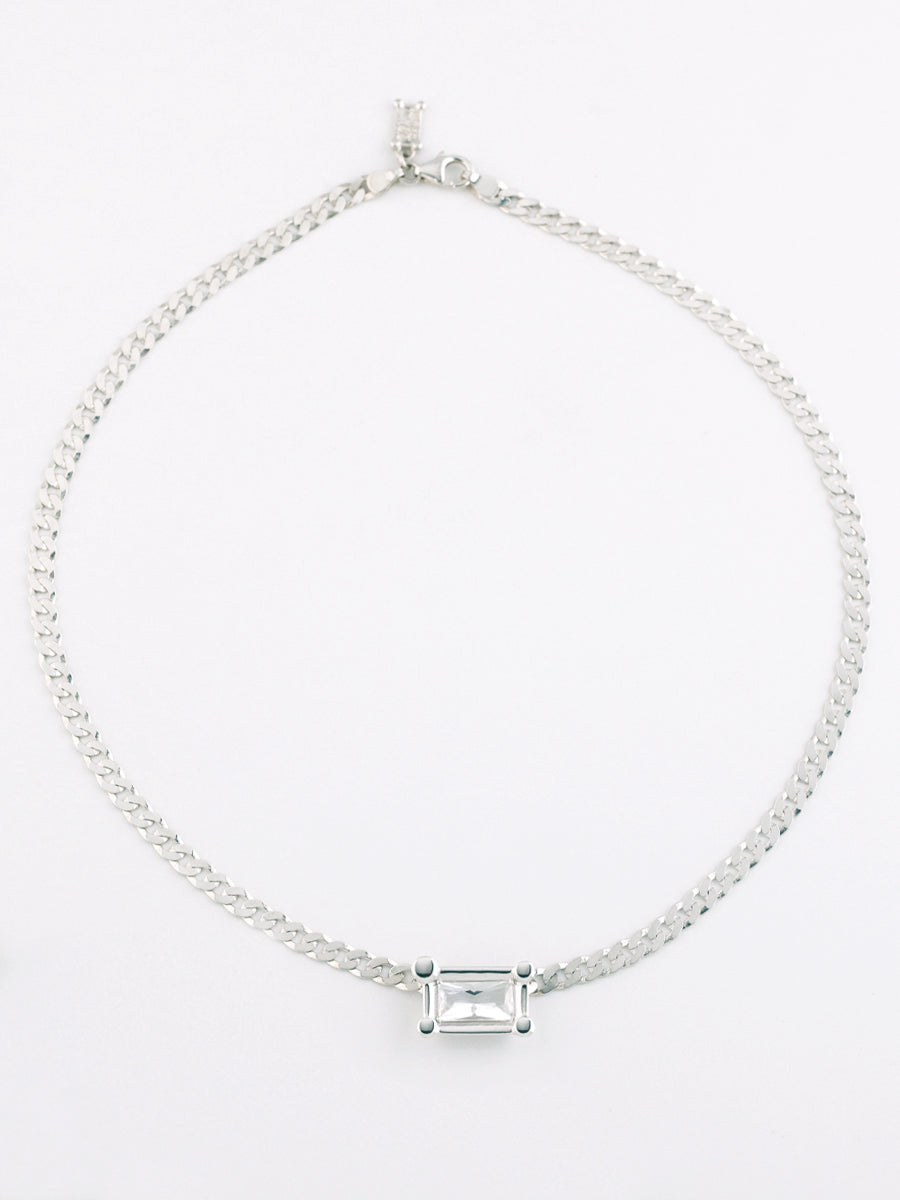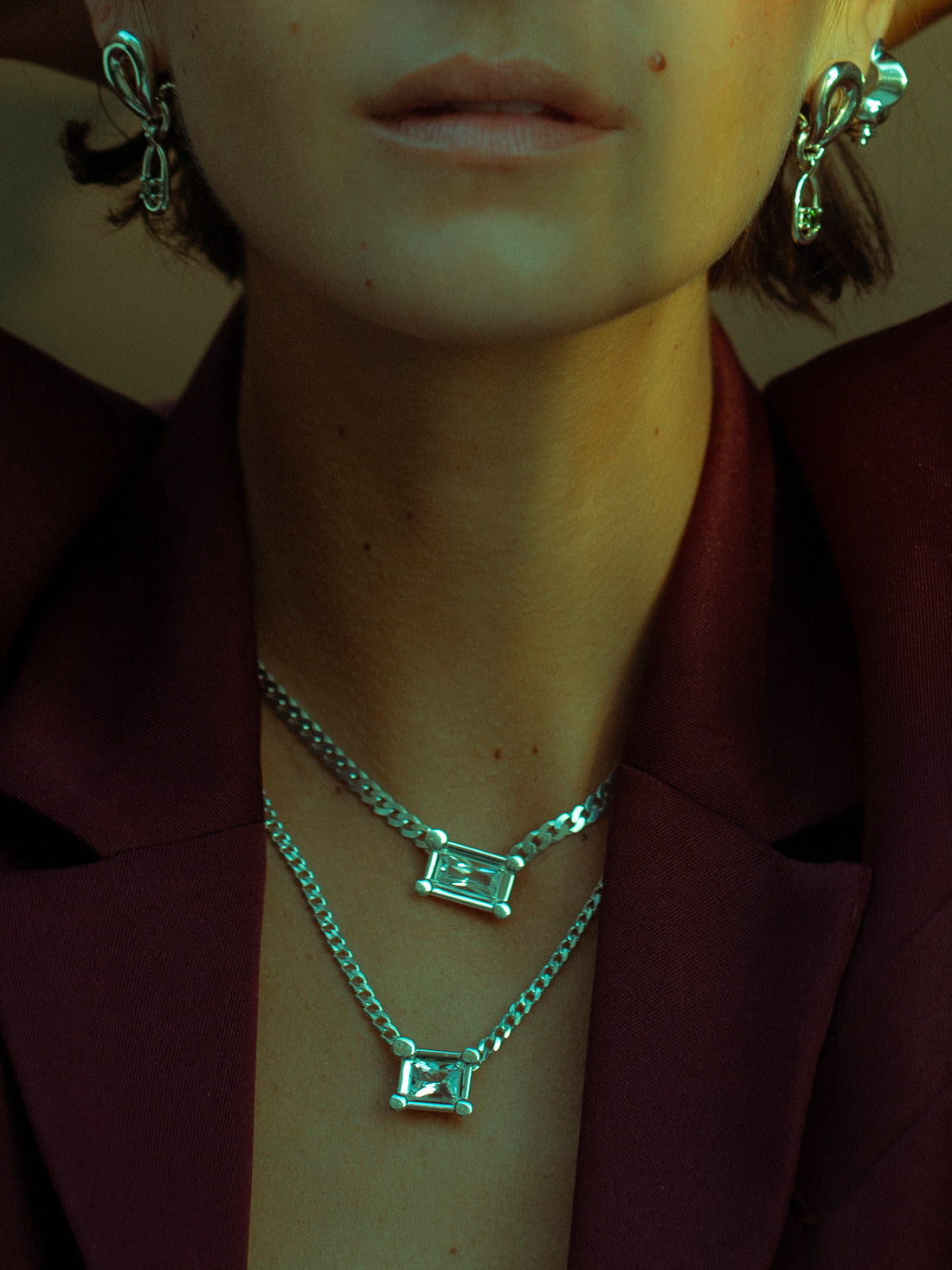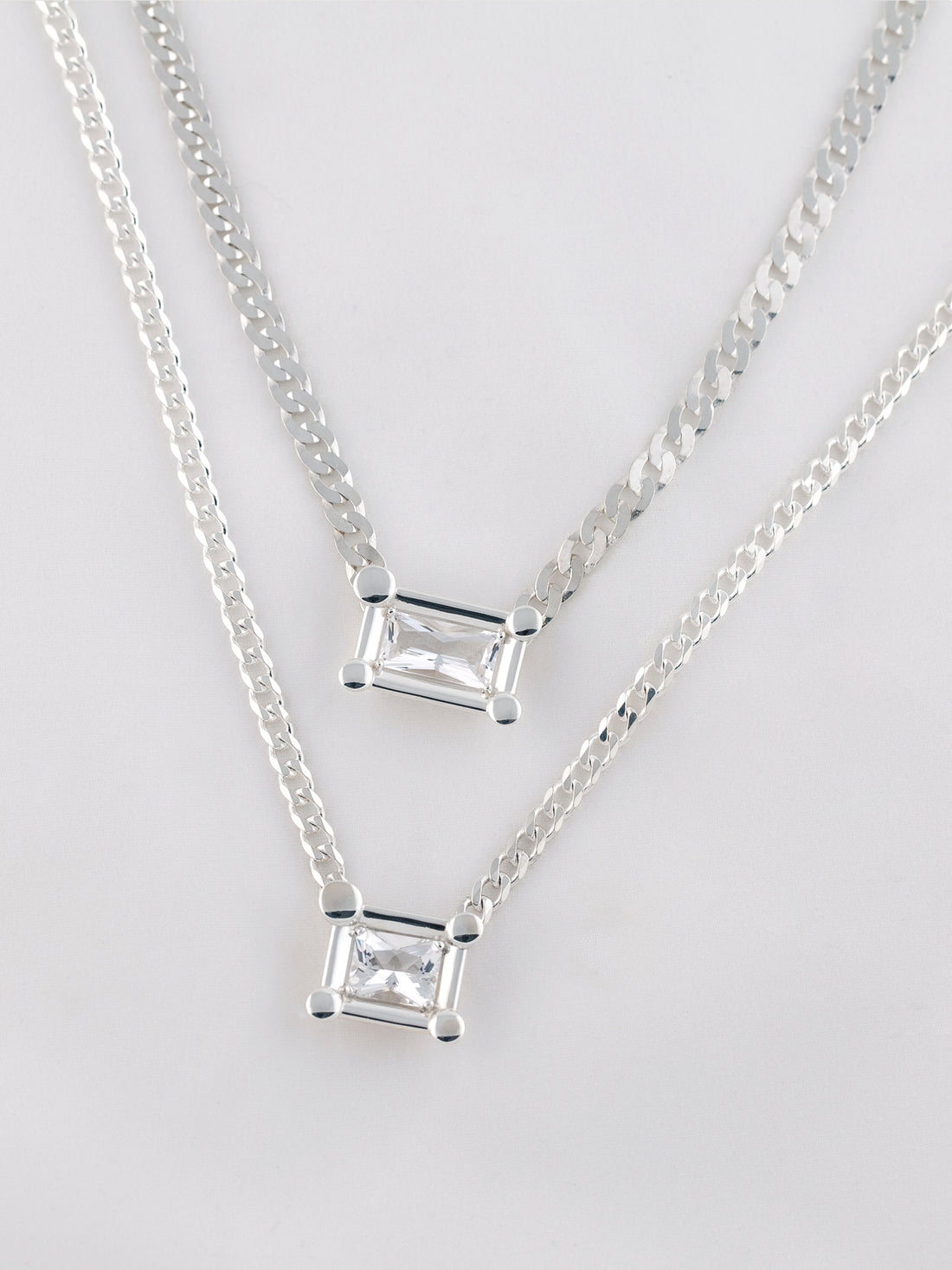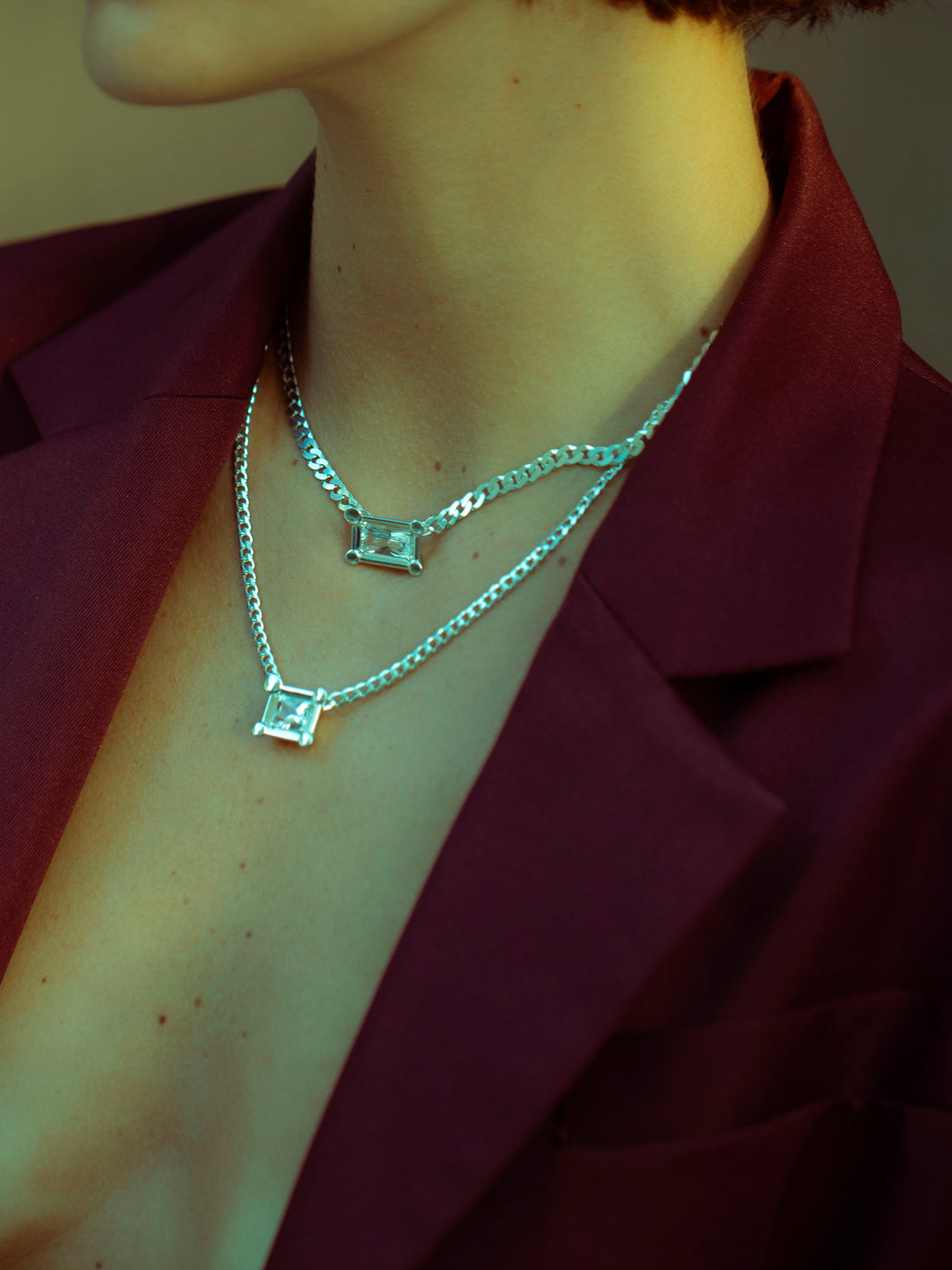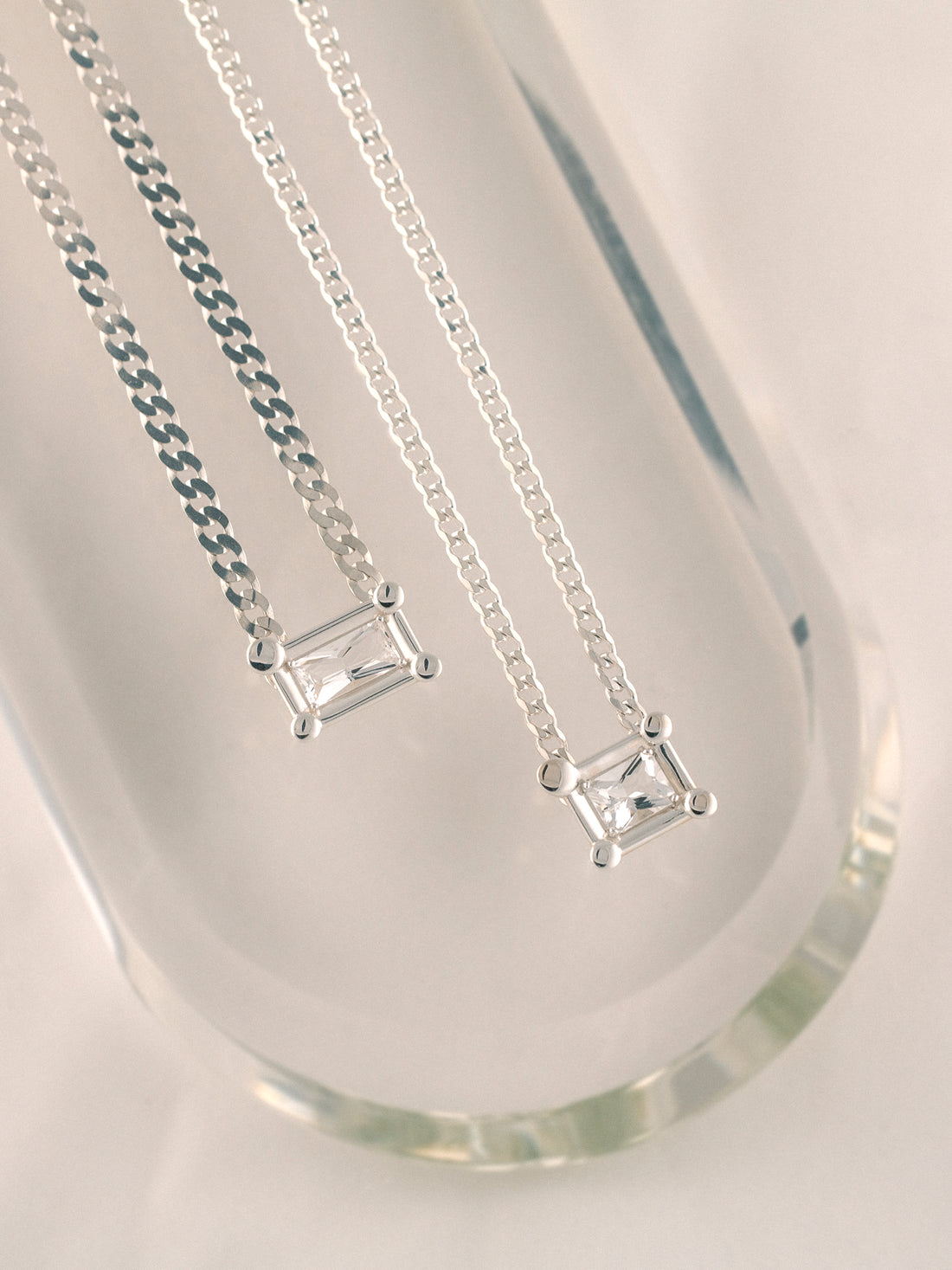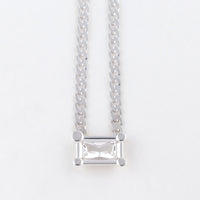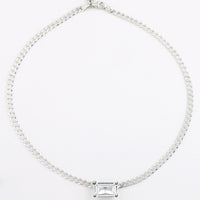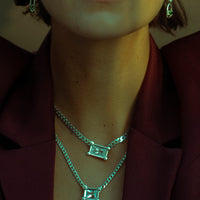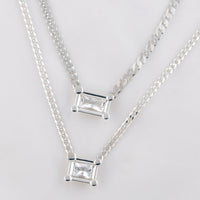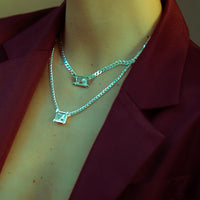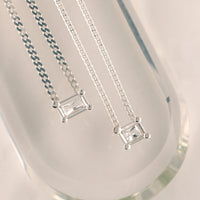 Emerald-cut crystal, clear quartz, prong-set and framed between four bolts. Every facet of this gem sparkles as the light bounces from stone to high polished silver. Measuring 16" in length, this necklace is great on its own or paired with the Tesse Rectangular necklace.
All gemstones are genuine, natural, untreated and mined in the US. Following strict Fair Trade protocols, they are responsibly sourced from mine to market. 
Material: Sterling Silver
Ready to ship!