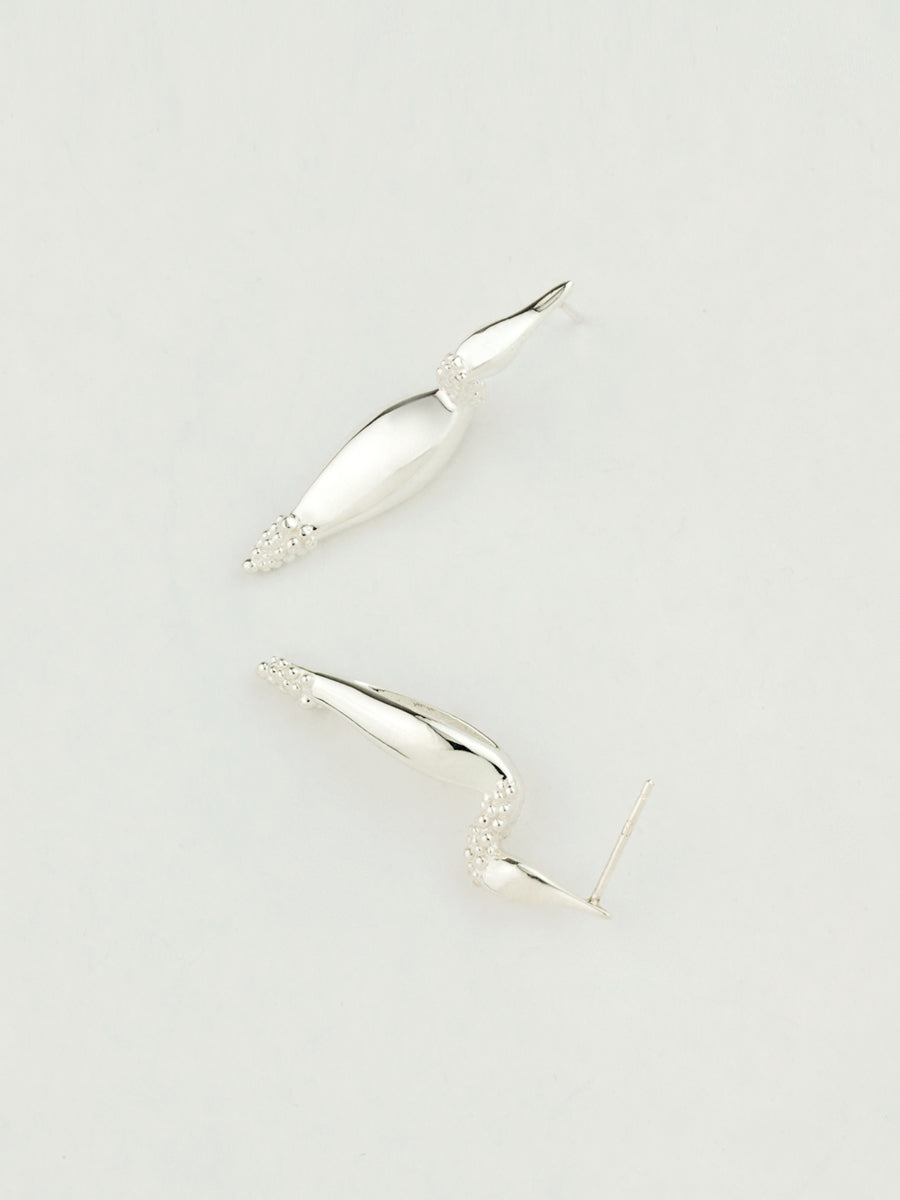 Empress Duck Earrings Silver
Sculpted in the form of a duck, these cheeky studs feature decorative beading, otherwise known as granulation, at the neck and tail. Granulation is a jewelry technique whereby spheres or grains of precious metal cover a surface. Seen largely in Etruscan jewelry, this technique is thought to have been used as far back as 5000 years ago. 
Available in Sterling Silver or 14K Gold Plated S. Silver. 
As each piece is handmade to order, please allow 1-2 weeks to ship.