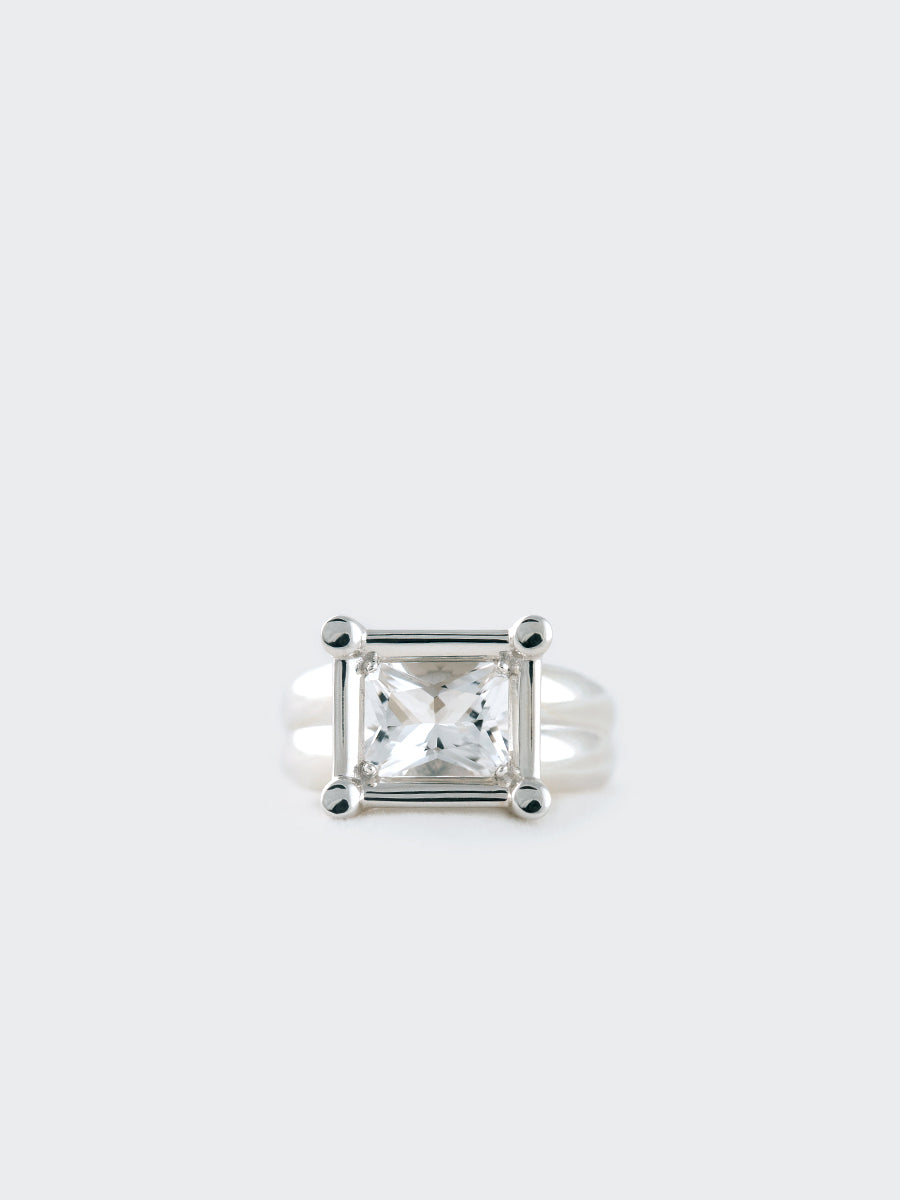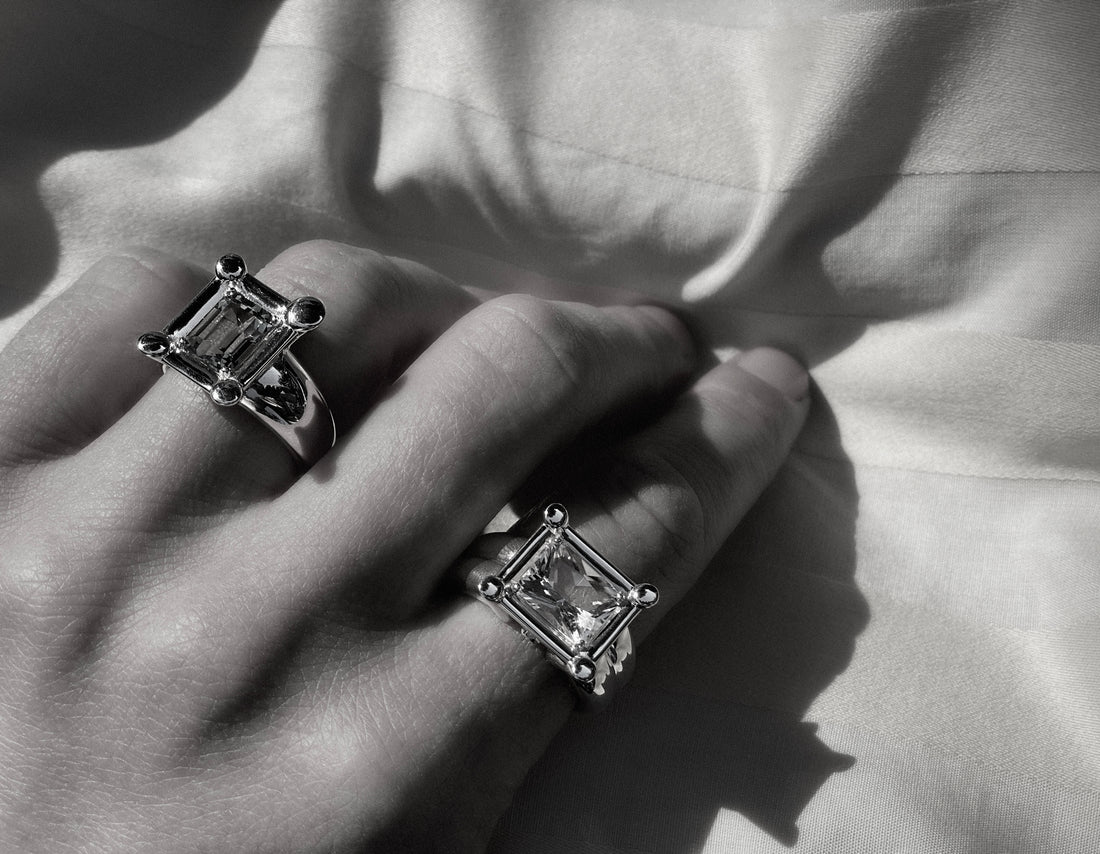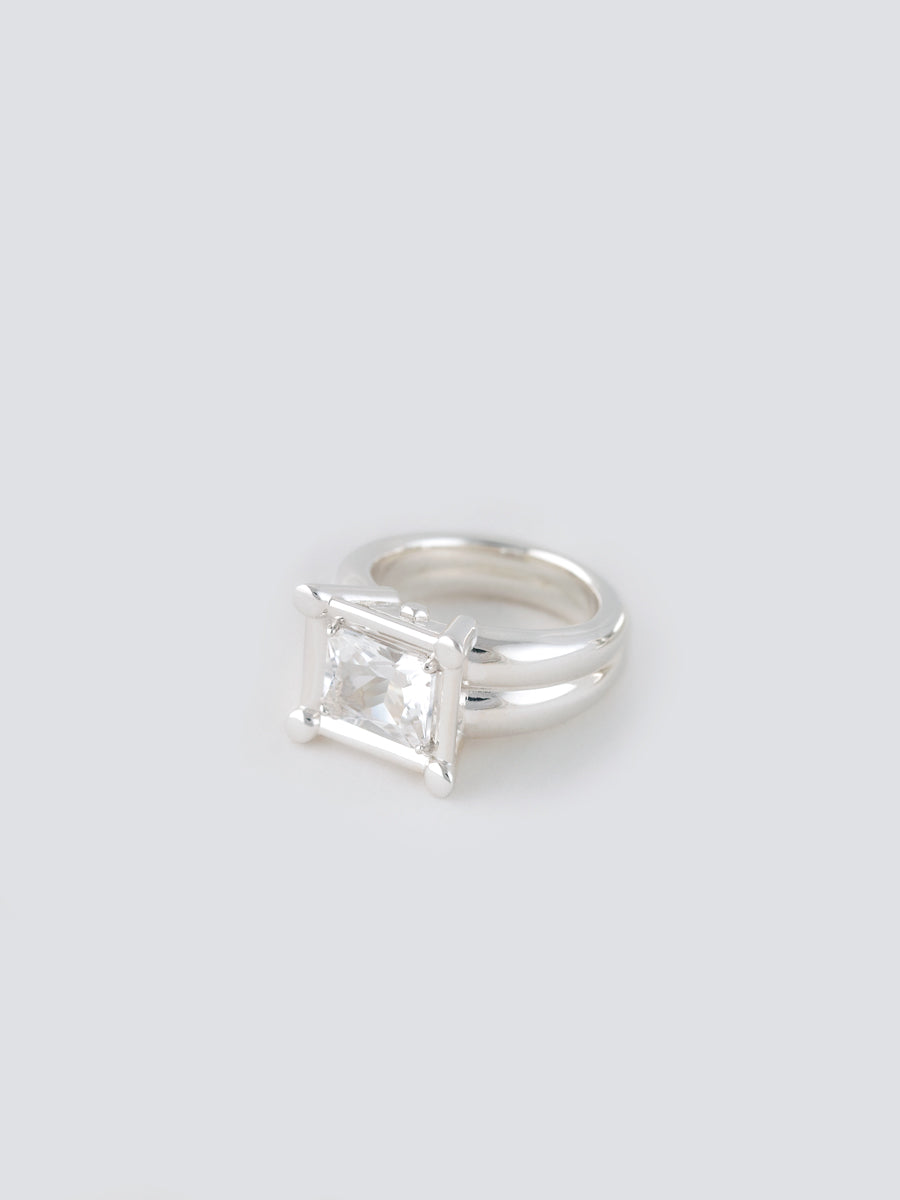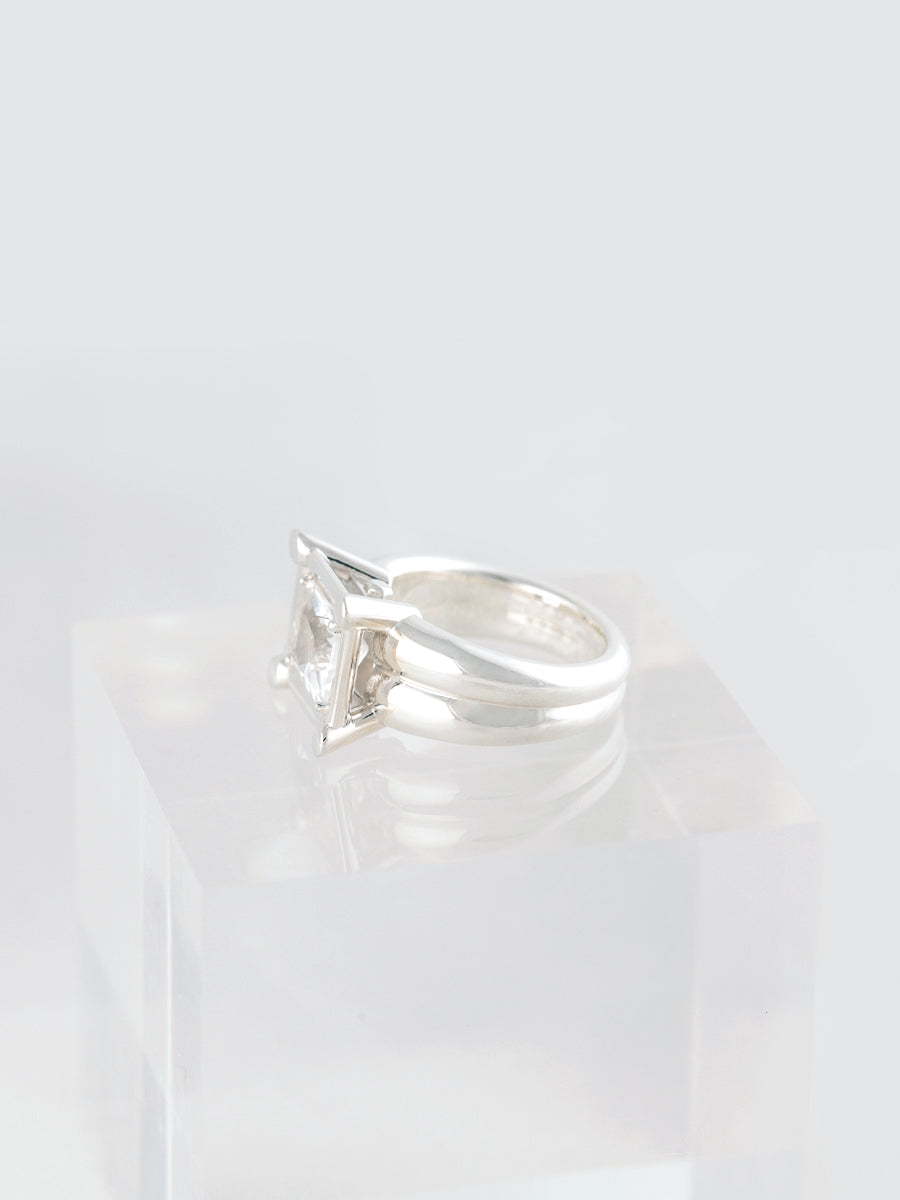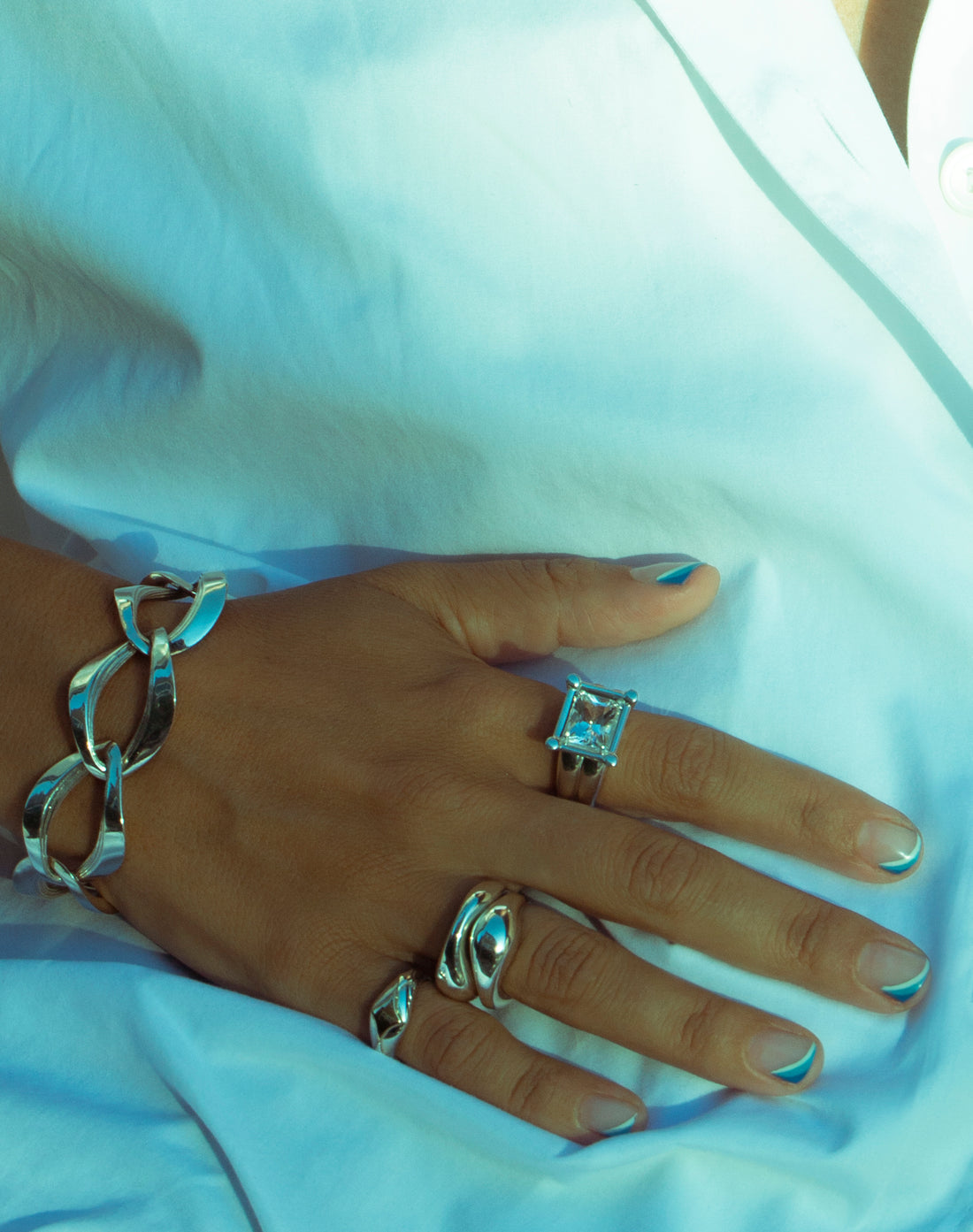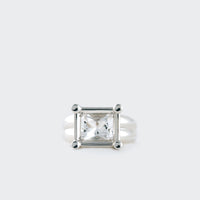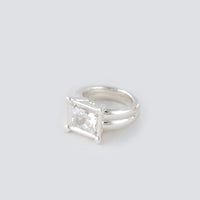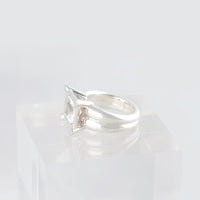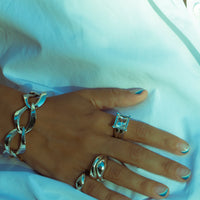 8x10mm emerald cut quartz, prong-set and framed between four bolts on a sterling silver double band.
All gemstones are genuine, natural, untreated and mined in the US. Following strict Fair Trade protocols, they are responsibly sourced from mine to market. 
As each piece is handmade to order, please allow up to 10 days to ship.